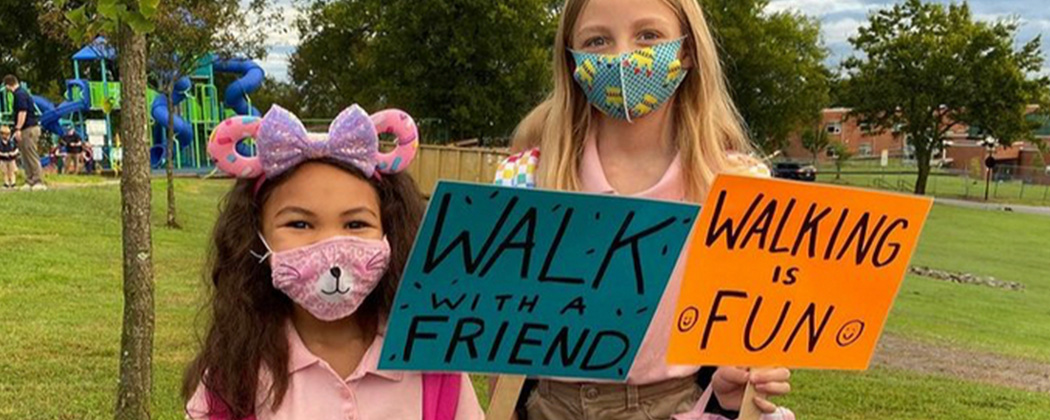 Let's keep the momentum going!
Walk to School Day 2021 saw more than 2,800 registered participants across the country walking, biking, or rolling to school throughout October! Following the excitement of Walk to School Day, communities are looking toward a future that continues active, safe routes to school for students everywhere.
Most past Walk and Bike to School Day coordinators report that their events led to changes to policies or the physical environment in their communities – the kinds of changes needed to support safe walking and biking every day, not just for special events. Check out Beyond the Event for more information about walking and biking year-round and student education.
Mark your calendar for National Bike & Roll to School Day on May 4, 2022, and get ready to bring attention to the value and joy of safe walking and rolling!
Looking for more resources, event ideas and Walk & Bike to School Day news? Follow us on Facebook, Instagram and Twitter!